S3 International Repair Services
2101 West Camden Road
Milwaukee, WI 53209

Ph: +1.414.351.1860
Fax: +1.414.351.1861
info@s3repair.com
CONTACT
S3 International Repair Services is an FAA and EASA approved repair station providing component repair and overhaul services that meet or exceed OEM standards.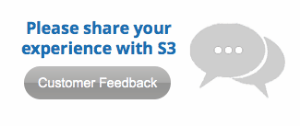 As an industry leader with a demonstrated commitment to aerospace quality and aviation safety S3 Repair has been approved as an authorized MRO center by multiple OEMs. Built on a history of partnership, trust and proven dependability S3 Repair offers cost-effective solutions to meet critical aircraft maintenance schedules and keep our customers' aircraft flying.
Operating out of its modern 25,000 square foot facility, S3 Repair delivers competitive, world-class component MRO reliability to the military and commercial aerospace sectors at exceptionally competitive prices. Our experienced staff of skilled technicians and dedicated customer support is committed to providing customers with uncompromising quality, rapid turn-around-times and unparalleled service.
Landing Gear

Wheels

Brakes

Gearboxes

Jackscrews
Lights

Fans

Rotary Actuators

Linear Actuators

Electric Starters
Pumps

Motors

Accumulators

Valves

Actuators
Valves

Air Turbine Starters

Pressure Regulators

Cooling Turbines

Air Flow Regulators
Pumps

Heaters

Nozzles

Valves

Fuel Governing
Transmitters

Generators

Voltage Regulators

Motors

Controllers
Certifications
The

Advantage:
24/7 AOG Support

In-House Engineering Support

FAA DER/DAR Solutions

Rapid TAT's via Rotable/Exchange Pools

Legacy Platforms Sustainment Solutions
Photo Gallery